Online marketing offers unprecedented opportunities for creative expression. There are a variety of emerging approaches you can take to woo potential customers and to engage and interest them. Does your client base respond best to educational videos? Humorous campaigns? Reviews from social media influencers? Targeted advertising? Having the freedom to explore what approaches and messages best connect with your client base is a huge advantage for marketers; now, you can study real-world data to learn what works and what does not.
But your organization doesn't operate with a completely free rein. It's bound by laws and regulations to protect consumers—and you can't let your marketing campaigns run afoul of those obligations. If you do, you're looking at embarrassing financial penalties and, more importantly, a loss of trust from the public. In this age of instantaneous online social shaming, businesses can find it challenging to survive that kind of error.
So, how can you create a plan to maintain compliance without slowing down or impeding your marketing creativity? In this blog, we'll answer some common questions you may have about marketing and compliance. Next week, we'll follow up with a checklist that you can use as a quick reference guide to be sure you're staying on the right side of your regulatory obligations.
---
YOU DON'T HAVE TO SACRIFICE DIGITAL MARKETING INNOVATION TO MAINTAIN COMPLIANCE

Learn how Hanzo Dynamic Capture helps marketers embrace innovation while managing risk.
---
Why does regulatory and legal compliance matter?
The central point of regulatory and legal compliance is to protect the public from corporate wrongdoing. That covers a lot of waterfront. Obviously, it means not lying to or deceiving customers and not making false promises.
Why should you care whether some customers get taken in by a slightly misleading or vague campaign? Aside from the fact that those trusting people could be your own parents or friends, there's your company's self interest to consider: protecting customers is the best way to insulate your company from accusations of wrongdoing and from regulatory inquiries.
Compliance is the front line in safeguarding your company and yourself—because your reputation, and quite possibly your bottom line, will take a serious hit if you are perceived as lying to customers. Being seen as a fake or a fraud is a death knell in today's always-online, ever-connected world.
Compliance for Financial Services
For financial services companies, that includes not guaranteeing results that aren't under your control. It also means not discriminating against groups of people in their access to your products and services or in the quality or price of the products and services you offer.
Compliance with Data Privacy Regulations
With regulations like the EU's General Data Protection Regulation (GDPR) and the California Consumer Privacy Act (CCPA), it may also mean protecting your customers' data and their privacy.
Compliance Tips for Marketers
How do you protect both your customers and your organization's integrity and brand? By planning for, monitoring, and documenting the oversight of your creative design process.
What regulations do digital marketing teams need to comply with?
Disclaimer time: we're not offering you legal advice here! (See how this compliance thing works?) We can't answer this question directly, because we're not your lawyers and we're not privy to all the factors that determine what specific regulations affect your company. What industry are you in? Where is your organization located? Where are your customers? What sorts of products or services do you offer?
What we can do, though, is suggest a few common regulations that you might need to learn more about.
Federal Trade Commission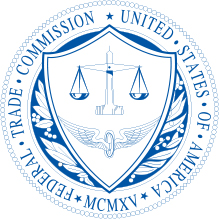 In any industry, you should be aware of the Federal Trade Commission (FTC), whose mission is to protect consumers and competition by preventing anticompetitive, deceptive, and unfair business practices through law enforcement, advocacy, and education without unduly burdening legitimate business activity.
SEC & FINRA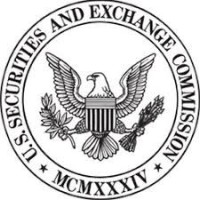 If you're in the financial services industry, you should know about both the U.S. Securities and Exchange Commission (SEC) whose mission is to protect investors, maintain fair, orderly, and efficient markets, and facilitate capital formation.
And the Financial Industry Regulatory Authority (FINRA) working under the supervision of the SEC, who plays a critical role in the integrity of America's financial system to protect the investing public against fraud and bad practices, by writing and enforcing rules governing the ethical activities of all registered broker-dealer firms and registered brokers in the US.
GDPR & CCPA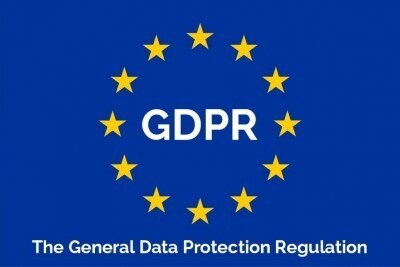 You may—as we noted above—need to know about the data privacy regulations of The General Data Protection Regulation 2016/679, a regulation in EU law on data protection and privacy in the European Union and the European Economic Area. The law also addresses the transfer of personal data outside the EU and EEA areas.
The California Consumer Privacy Act (CCPA) was enacted in 2018 and took effect on January 1, 2020. The legislation creates new consumer rights for Californians relating to the access to, deletion of, and sharing of personal information that is collected by businesses. For more information, check out this handy CCPA Fact Sheet.
Americans With Disabilities Act (ADA)
The Americans With Disabilities Act (ADA) is a civil rights law that prohibits discrimination against individuals with disabilities in all areas of public life, including jobs, schools, transportation, and all public and private places that are open to the general public. The purpose of the law is to make sure that people with disabilities have the same rights and opportunities as everyone else. And you should be aware that your website may be considered a public accommodation that must be accessible to people with disabilities.
Navigating Regulatory Compliance
How do you figure out exactly what you're bound by and what you can and can't do within those regulations? Time to phone a friend—but who?
Who should you talk to understand regulatory compliance requirements?
We're not asking you to be lawyers—but that's why your company has a lawyer (or more than one). Talk with your legal department. Or if you have a compliance officer, talk with them. Heck, talk with both of them.
What should you be asking?
You need to understand the gist of your compliance obligations and know broadly what you can and can't do or say. You need to know what disclaimers or information buttons you need to provide and where they need to be. You need to know where your company stands as far as website accessibility for people with visual or hearing impairments. You may need to know whether and how your website is being archived so that you can prove your compliance if you're ever questioned by a regulatory authority.
What processes do you need to do to stay compliant?
You also need to know who will be reviewing your marketing materials to ensure that you've stayed within the lines, and—critically—where to go when you have questions in the future (because you will). You need to establish approval workflows for the campaigns you develop, perhaps aided by automated checks for required or prohibited language.
Take proactive action and know your marketing is in compliance
But wait: is this really your job? Shouldn't legal and compliance be coming to you to explain what you need to do? Sure, maybe—but statistics show that they may not be spreading the word as far as they could. Among organizations with chief compliance officers (CCOs), 31% "do not know, or do not communicate, conduct and culture lessons across their organizations" and 29% "have not documented, or do not know if they have, formalized compliance roles and responsibilities for their staff." Don't let someone else's mistake become the marketing department's problem. Go start the conversation. Once you have, spread the word within your marketing team. Everyone creating marketing materials should understand, at least in broad strokes, your compliance obligations and why they matter. Everyone needs to know the chain of command for making compliance decisions, where to go with their questions and concerns, and where to send marketing materials for approval.
---
COMPLIANCE WITH DYNAMIC WEB CONTENT

Next week, we'll provide a quick reference checklist you can use to confirm that you're taking the right steps to determine and satisfy your regulatory obligations. In the meantime, check out how Hanzo can help you capture confidence with your online communications—no matter how creative your marketing gets.

CONTACT HANZO for more information.
---